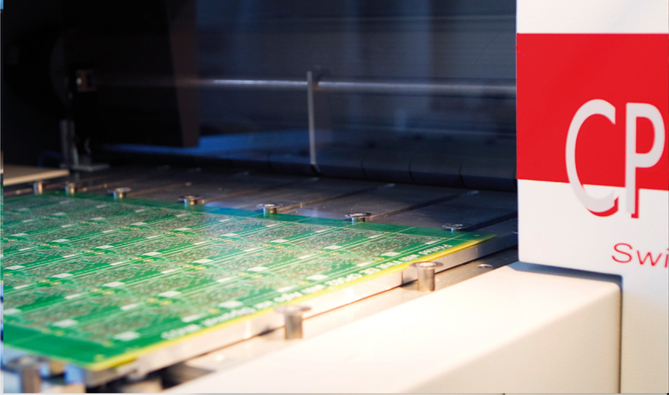 Warpage compensation
No longer a critical problem with the latest CP500 series elevation table. The Elevation table clamps the panel edges and keeps the print surface at the same height whatever the panel thickness.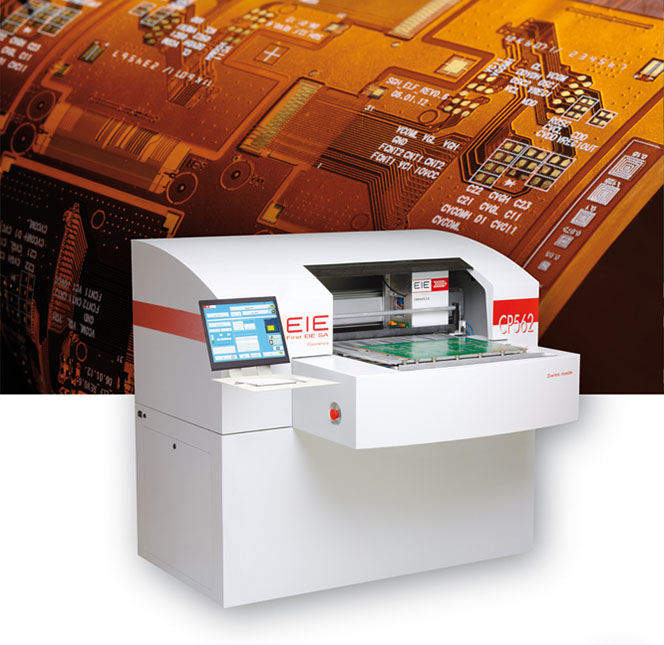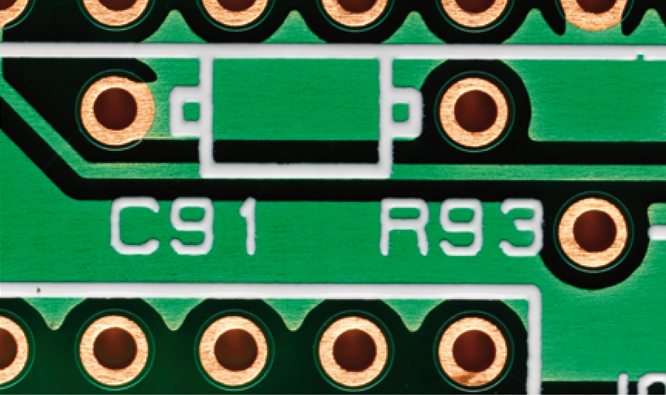 3 Print modes
High Speed : highest throughput and good print quality.
Standard : very good quality at standard speed.
High Quality : for enhanced definition.

First EIE CP562, the third generation Legend Ink Jet Printer is capable of printing up to 60 panels (20 x 24") per hour at 75 micron lines and spaces.
The CP562 benefits from the wide expertise of First EIE, a leading supplier of photoplotting and ink jet printing solutions.

First EIE, Clamping System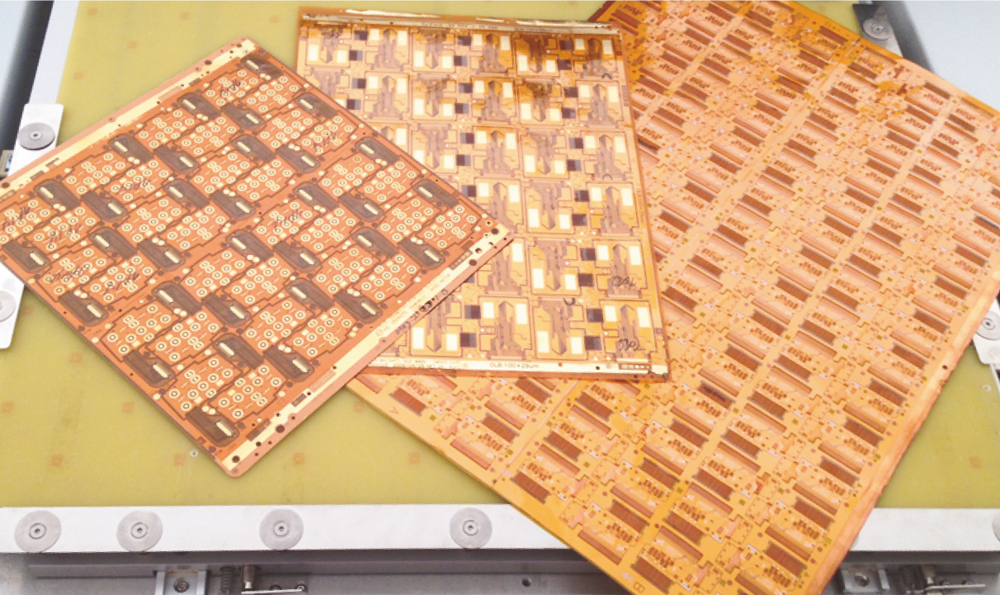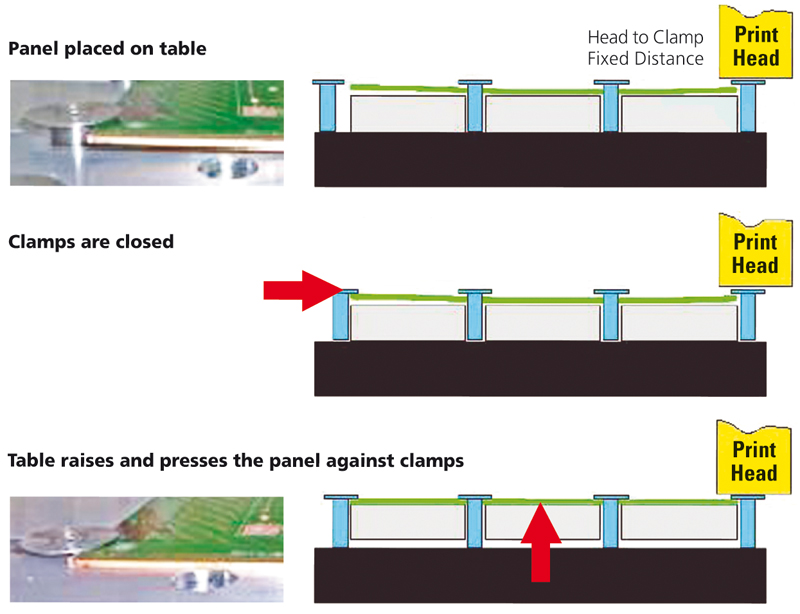 Legend Registration

Several Registration modes are available :
– Fully automated using on-board CCD camera and target recognition software
– Pin alignment for fastest throughput
– Combination of both above modes.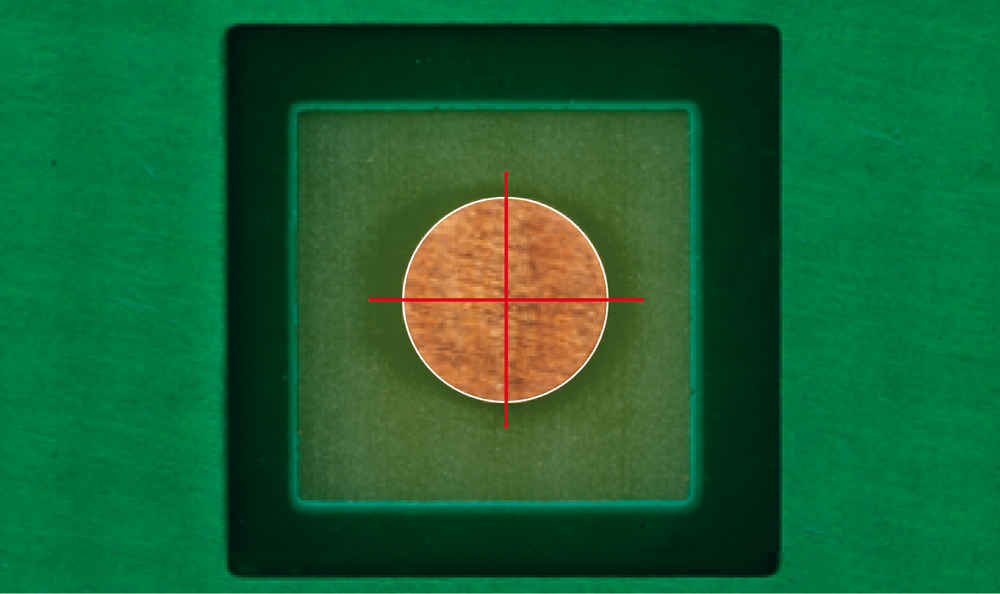 Serialization Dynamic Legend
The CP562 is able to print dynamic markings linked to legend files.
The markings are easily programmed by D-code mapping or by using our dedicated SERIMARK software interface.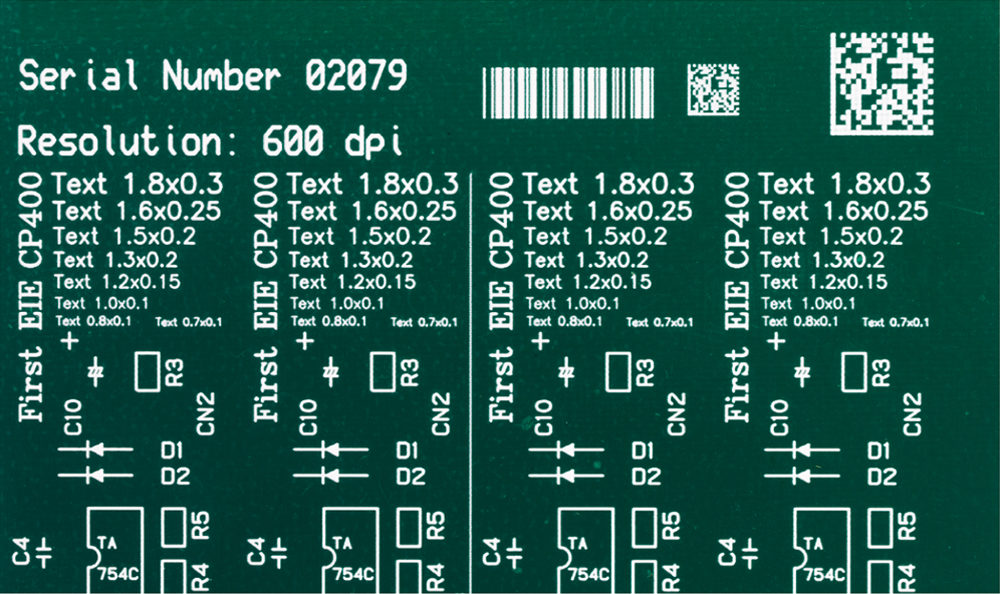 UV or Thermally Cured Legend Inks
Optimal adhesion on most common solder masks

The new IMH512 Print Head is compatible with most jettable Legend Inks,
UV or thermally cured, of different colors.
Extensive production tests have shown very good legibility, remarkable ink colour density with one single printing pass with high contrast.

Supported Markings :
– Date and time
– Scale factors
– Serial numbers
– Keyboard inputs
– Text
– 1D, 2D barcodes.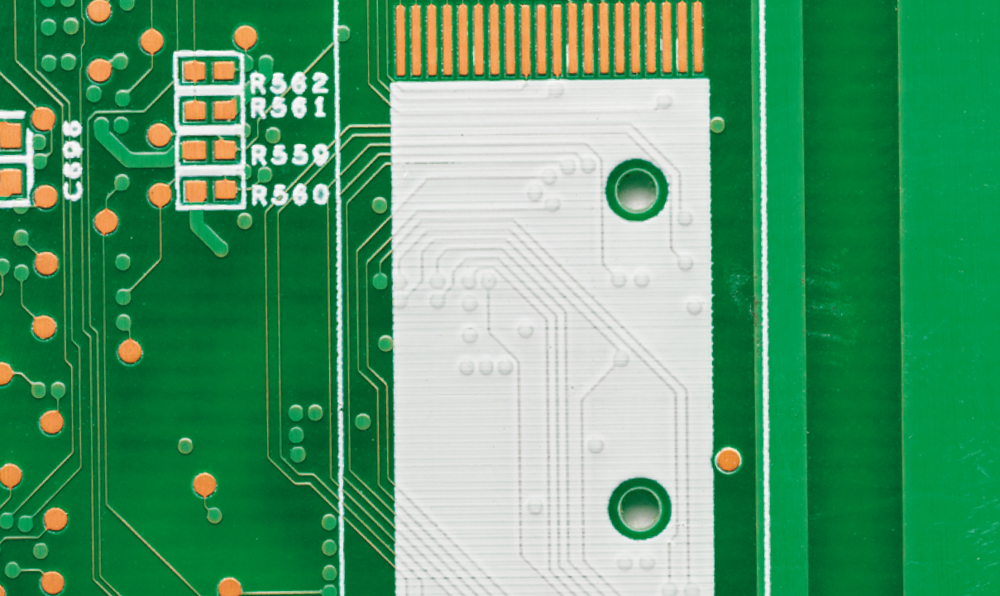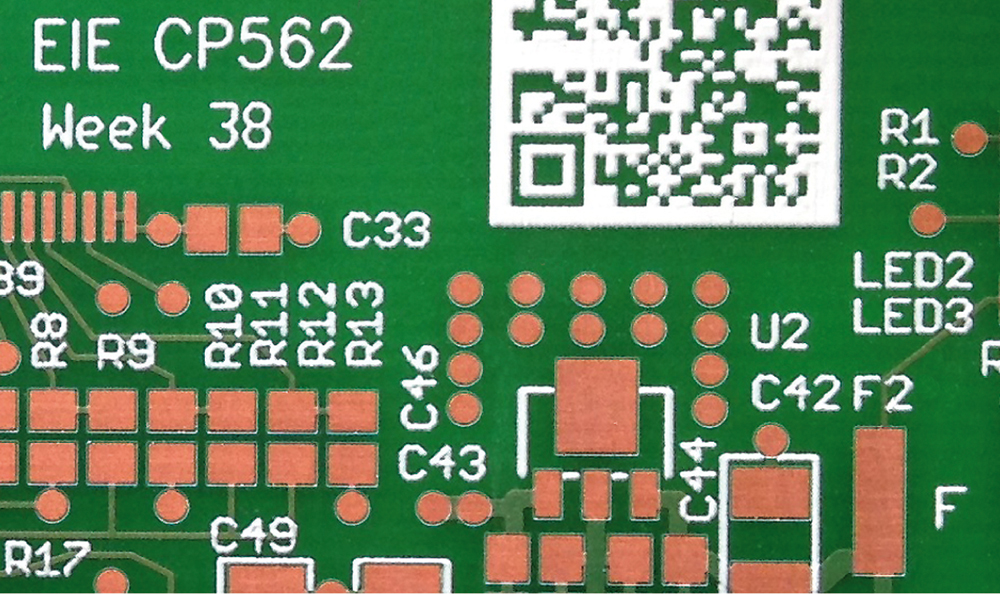 IMH512 Printing Head
More robust and less clogging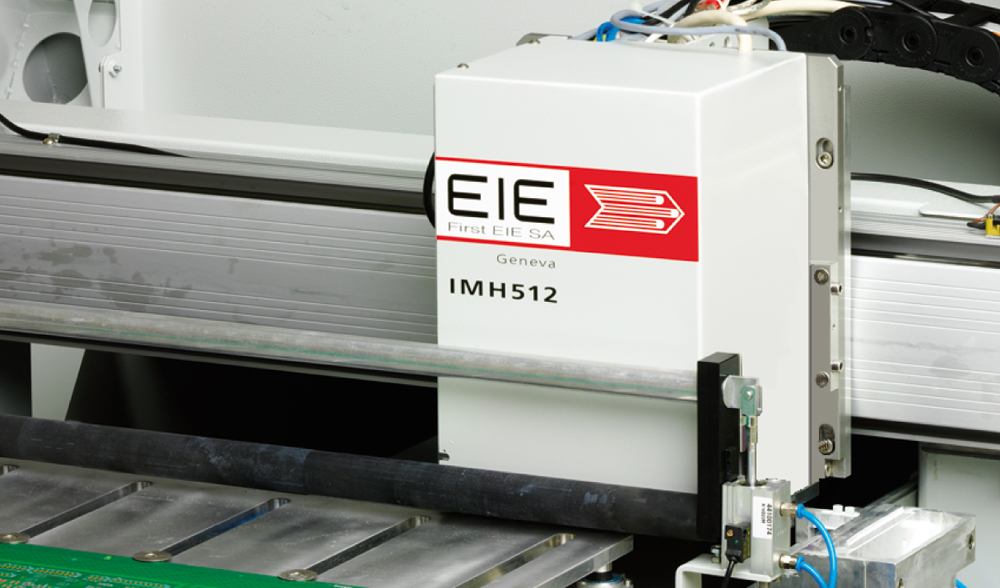 The CP562 integrates its established proprietary IMH512 Print Head based on a reliable Drop on Demand System of continuous 512 jets.
Controlled by an advanced electronic technology, this engine jets the legend ink at very high frequency in "single wall" mode allowing to fire all 512 jets at the same time.
It delivers well aligned drops with an optimum mass ensuring uniform and well contrasted prints with most jettable inks.
Main features
– Temperature regulation for compatibility with most UV / thermal Inks – UV pinning system option
– Autonomous ink recycling system
– Automatic head maintenance
– Modular design for easy servicing.
MPS Software and User Interface

The CP562 MPS software offers a very user-friendly interface and superior flexibility. It brings to the CP562 the vast experience of First EIE in data interpretation and processing.
A number of software wizards are available to safely and quickly perform re-calibrations and adjustments when necessary.