August 10, 2018 | Royal Circuits
---
Reading time 2 min (562 words)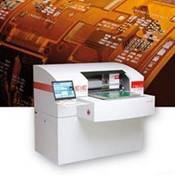 Royal Circuits Group has expanded its investment in process equipment from First EIE. Royal Circuits Group has acquired an EDI500 direct image system for its location in Southern California, and CP562 for inkjet nomenclature at the Hollister, California location. The First EIE inkjet and direct image machines provide a simple user interface and highly reliable platform while addressing advanced technology needs.
The CP562 inkjet equipment for nomenclature ink has proven itself as being a daily work horse with very minimum maintenance needed. Random nozzle clogging—a typical issues with inkjet technology—is a very seldom occurrence. The equipment features other advanced capabilities, such as data scaling and dynamic legend (date codes, D-codes, serial numbers, text), and has a maintenance-friendly design packaged into a very small foot print.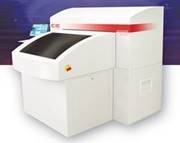 Based on DMD technology, First EIE's direct image platform also features a high-powered UV light source, which provides a full spectral range from 365nm to 450nm—allowing full compatibility with almost all resists and solder masks. Features include full panel to local panel scaling, resolution down to 1mil lines and spaces, real time Z-axis focus adjustment and as usual with EIE equipment, a very maintenance friendly design. The EDI500 addresses panel sizes up to 24″ x 27″ with a very compact foot print while the EDI700 allows processing panels as large as 30″ x 36″. all4-PCB (North America) Inc. is proud to be representing this product line.
About Royal Circuits
Royal Circuits in both Northern and Southern California is known for exceptional speed and capabilities. Achieving a fabrication speed 2 times faster than the industry average has been achieved by continuous investment in advanced capital equipment as well as staff. Royal Circuits has been an early adopter of a range of innovative manufacturing technologies. With an employee turn-over of less than 1% over the past 20 years, Royal Circuits has demonstrated that with a happy team amazing results can be obtained.
Founded in 1998, the Hollister, California manufacturing site has grown to a 50,000 sq ft facility. Success of this rigid board, prototype facility spurred the investment in adding flex and rigid flex capability at the Royal Flex Circuits location in Santa Fe Springs, Southern CA.
About First EIE
First EIE SA is marked by its resolve to systematically integrate the most advanced technologies to provide outstanding equipment for leading markets seeking high-end imaging technologies.
Photoplotter equipment are involved everywhere where High-Resolution Master Artworks patterns are required. With its proprietary 512 beams optical engine, the latest generation of Photoplotters achieves features down to 5 microns at 50000 dpi in real production environment.
Our latest Equipment for Direct Imaging enables the possibility to expose the artwork directly onto the final substrate, thus improving the process by removing more than three steps.
With a consistent development strategy, First EIE maintained its leading position with proprietary Software, latest Electronic design and unrivaled Optical Engines.
With over 1200 installed base around the world, First EIE SA built its solid position with the help of a network of 20+ Exclusive Agents and Distributors.
In North America, all4-PCB has been selected as First EIE's representative. Headquartered in Southern California, all4-PCB offers a wide range of process equipment, from global suppliers, and consumables to PCB manufacturers across North America. A dedicated team of service engineers across the country and spare parts stock In Glendale, CA ensure excellent customer support.